CUSTOMER - SPECIFIC SOLUTIONS
Process Pumps and Pumping Systems
With over 160 years of company history, Apollo is one of the most experienced suppliers of individual, reliable and high quality process pumps and system equipment. We offer a comprehensive technological product range, from product development to the fabrication of pumping systems and process pumps acc. to API 610 or DIN EN ISO to our international customers from the oil & gas industries, offshore, energy generation and chemical industry.
Apollo offers a wide range of pumping solutions for many applications in the oil and gas, energy production, chemicals, fertilizer, water and industrial sectors. Read more about our different API 610 pumps.
Single stage pumps: OH1, OH2, OH3
Pumps with bearings on both sides: BB1, BB2, BB3, BB4, BB5
Vertical pumps: VS1, VS4, VS6
We offer our customers complete pumping systems, from planning to maintenance. Our experienced engineers and technicians ensure that we can guarantee customized customer requirements. Our main focus is on quality and reliability. We are committed to providing our customers with the best possible solution - quickly, efficiently and cost-effectively.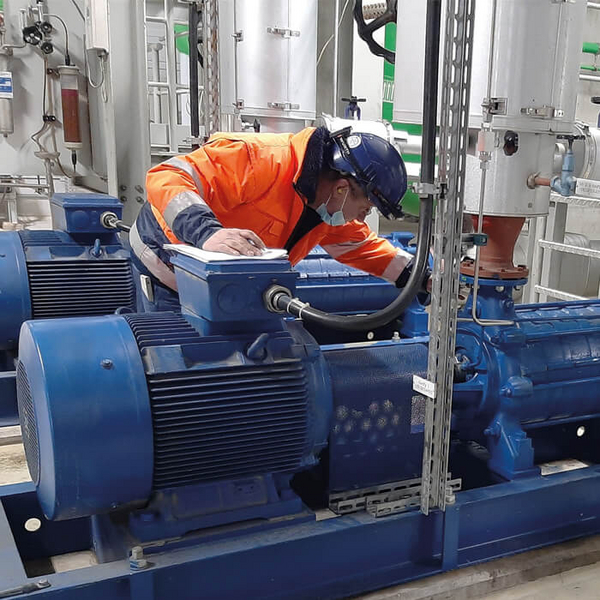 Service
Service is our strength! We offer our customers the best possible support in the operation of our pumps and pumping systems. In the service, our goal is to satisfy every customer - with quality, service and reliability. We are also the right address for spare parts and retro-fit work! Our team of qualified specialists is there for you worldwide: If you have any questions regarding the planning or optimal design of your pump, we will be happy to advise you!
The competent design and development team has many years of pump experience and is fully aware of the individual customer requirements of the different industries.